To protect your web server & provides security for online communications
with SSL Certificate
Learn more
What is SSL?
An SSL certificate is a type of digital certificate that provides authentication for a website and enables an encrypted connection. These certificates communicate to the client that the web service host demonstrated ownership of the domain to the certificate authority at the time of certificate issuance.
Why do you need a SSL certificate?
An SSL certificate helps secure information such as:
Login credentials
Credit card transactions or bank account information
Personally identifiable information — such as full name, address, date of birth, or telephone number
Proprietary information
Legal documents and contracts
Medical records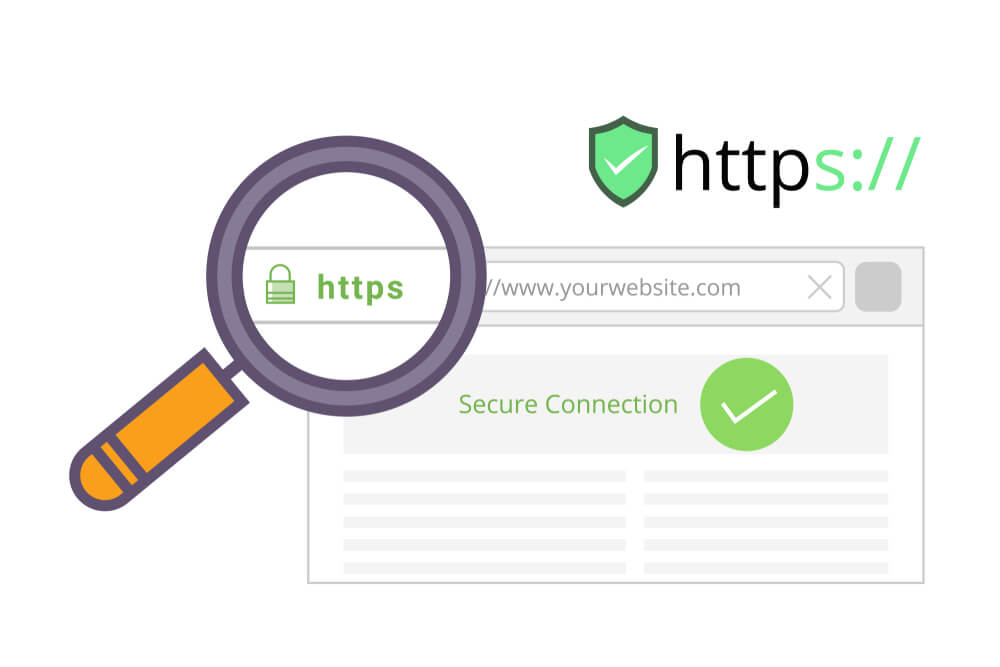 Basic
Domain validation (DV)
created for customers who aren't interested in showing their company name and address in the SSL Certificate – either because they don't need/want to or simply because they just don't have a company. They only need to get the SSL Certificate very quickly in order to secure their domain name with HTTPS and have all web and mobile browsers display their website as "Secure".
Medium
Business validation (BV)
designed for clients who want to display their company's name in their SSL Certificate's details in order to ensure their customers that their business is real and trustworthy. BV SSL Certificates also allows you to display on your website a site seal provided by the third party Certificate Authority which proves that your SSL Certificate was issued to your company's name and address.
Top
Extended validation (EV)
developed for clients for whom users' trust is highly important. They want to have a green address/URL bar that displays the company's name on all web and mobile browsers (along with making this information visible in the SSL Certificate's details). EV SSL Certificates also provide the site seal which proves that your SSL Certificate is issued to your website, company's name and address. This kind of certificate has the topmost trust level because it shows your customers, prospects, and visitors that your website is highly secure and that their information is always protected.
Frequently Asked Questions
Who We Are
Bigdomain.my - Top 10 Malaysia Domain Name and SEO provider operating at Penang & Kuala Lumpur. We are one of the key players in the local and international market offering popular domain names - such as .MY, COM, .ID - Low Prices Everyday.
Also, we come forward to serve our clients' needs by providing cost-effective web hosting, web building with more than 200 FREE design templates, FREE SSL, Microsoft Office 365 licenses and much more.
Our team consists of Internet veterans that have more than 10 years of experience in helping SMEs grow through digital transformation using the Cloud and Malaysia SEO.
Contact us now to find out how we can help you,
BigDomain Suntech Office
1-21-1 Suntech Cybercity, Lintang Mayang Pasir 3, 11950 Penang, Malaysia
BigDomain Office (HQ)
45-2 Level 2, Setia Sentral , Lorong Setia Sentral 1, 13600 Perai , Pulau Pinang - After 28/June/2020
BigDomain OneCity Subang
Cowork Ventures - D07, GF Garden Shoppe, Onecity, Subang Jaya, Malaysia, 47000