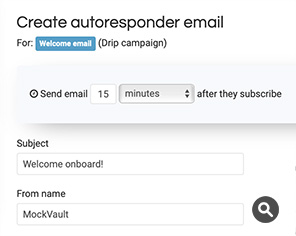 Autoresponders
Automate your marketing by setting up a series of emails in drip campaigns to automatically follow up with your subscribers at time intervals you set. Or send emails annually or one off emails at a specific date. Keep your subscribers engaged and your brand at the top of their mind.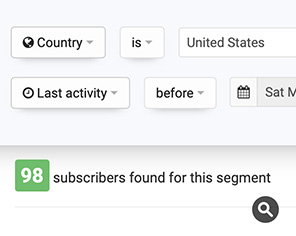 List segmentation
Research shows sending emails to targeted segments can increase email engagement as well as revenue by more than 25%. Sendy enables you to create segments for any list based on any conditions you define. Choose segments and/or lists to include or exclude in your email campaigns for optimized results.
List & subscriber management
Manage and segment lists & subscribers easily with Sendy. Mass import/delete subscribers, custom fields, single/double opt-in, custom subscribe/unsubscribe confirmation page, thank you/good bye emails, subscribe form or API to add users (takes a deep breath), you name it!