Want to let more people to know about your business?
Big Domain Malaysia SEO Services can help you to get
"FOUND"

in top search engine such as Google/Bing!
Contact Us Now!
Start Your Online Journey with BigDomain SEO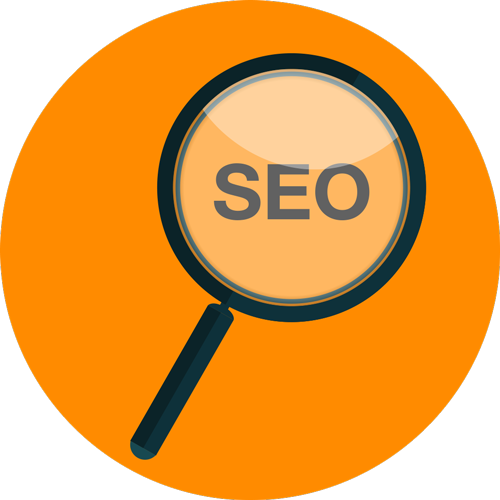 What is SEO?
SEO stands for "Search Engine Optimisation". It affects a website's visibility in web search engine's unpaid results. The website content, keywords, title, link, description and others points will influence the search result.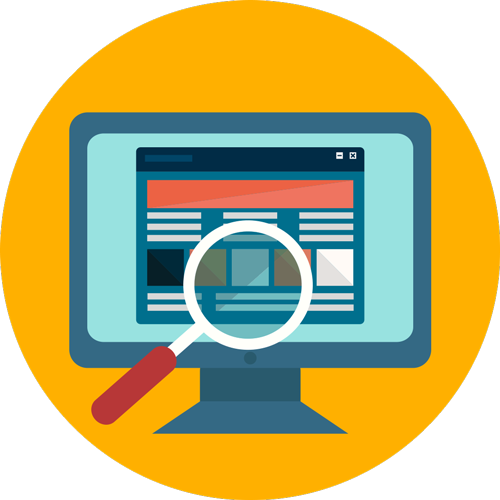 How SEO can help you?
A beautiful website with excellent content cannot help much in sales if there is no user visits it. SEO is one of the best digital marketing strategies to generate traffic to your website. A website with good SEO will be easier to let users found it through the search engine. SEO helps you to stand out among your competitor and increase your website's visibility in this hectic internet world.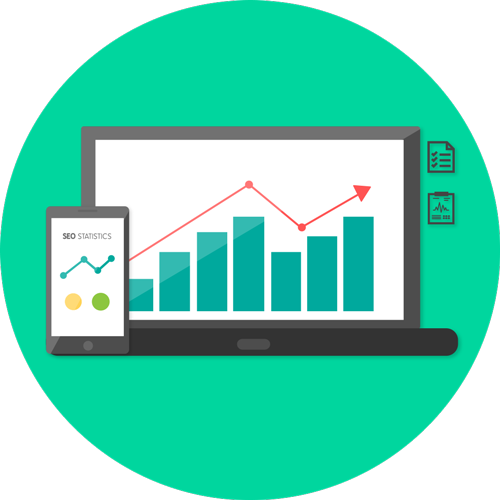 Why you need us?
Our world is rapidly becoming an Internet-based world, you need an expert to optimise your business' online presence! We're experience warrior in SEO field that can help you to boost your traffic artificially and organically in this competitive search result ranking war. When your website's visibility increased, your potential clients increased.
Boost Your Business with BigDomain Search Engine Optimization, Penang SEO, Malaysia SEO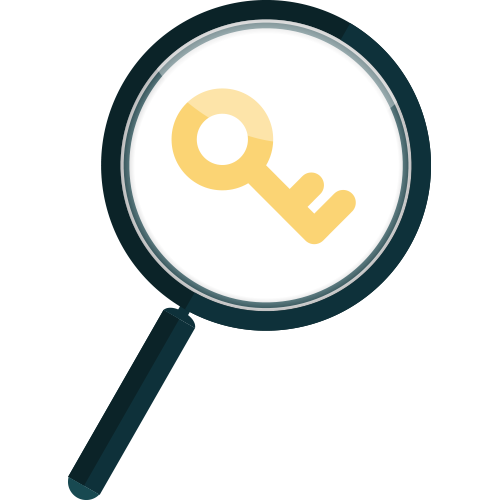 Keyword Optimization
Working with client and advice the best Keywords that may get better result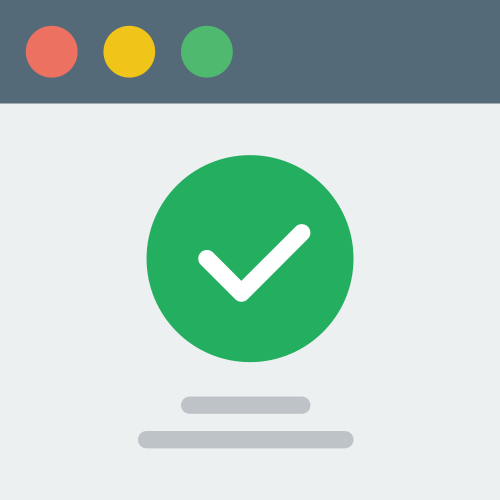 Website Page Review & Optimisation
We will help you review your website content data & optimised the required information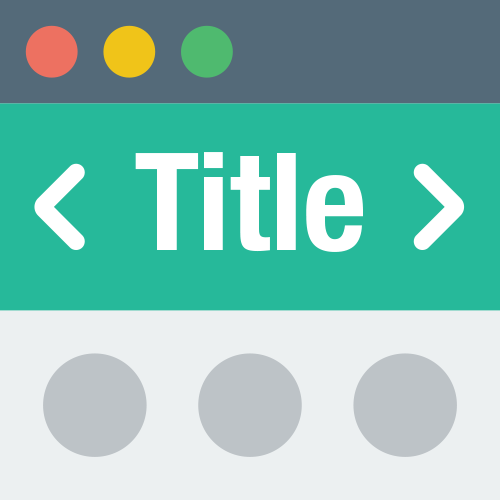 Title Tag Optimization
This is very important in first steps helping Website get indexed correctly and optimised with audience and search engine such as Penang SEO, Malaysia SEO Etc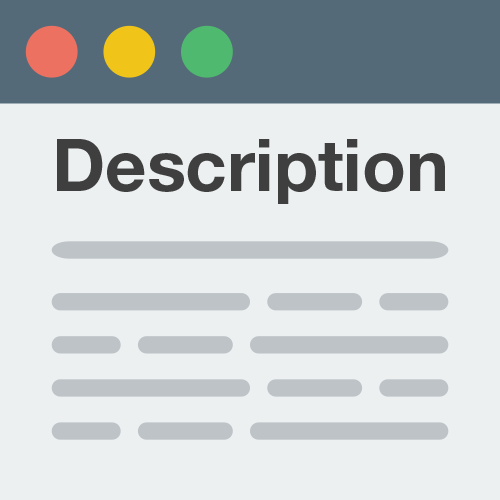 Meta Description Optimization
Review the descriptions and propose suggestion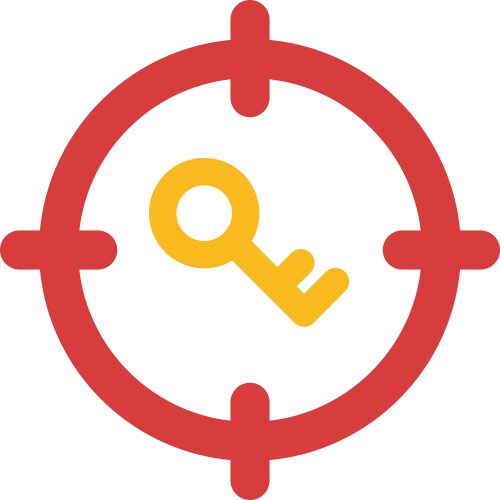 Keyword Research
Aim the right keyword niche with the right search volumes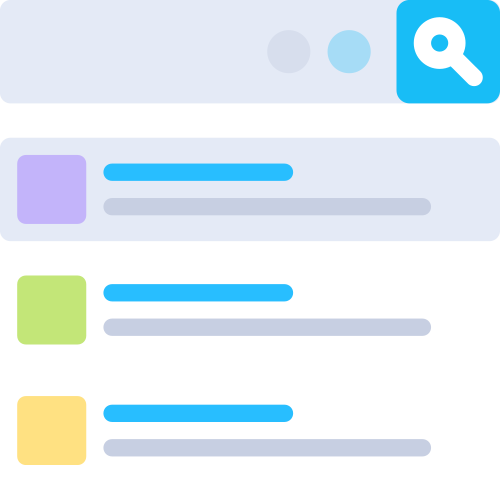 Proprietary SERP Boosting
Generate hot traffic to help making your website SERP ranking improve and helps in creating long terms organic traffic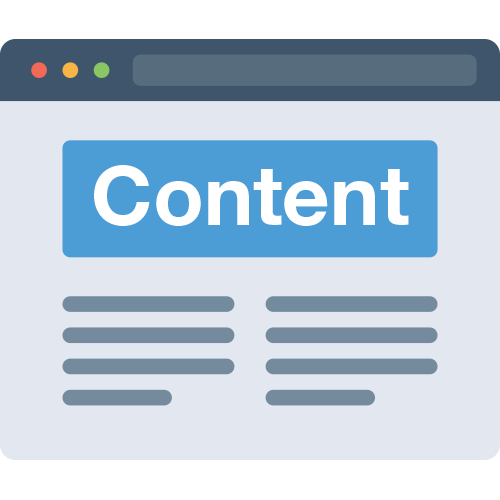 Content Optimization
Utilization of existing textual content to optimize for relevant keywords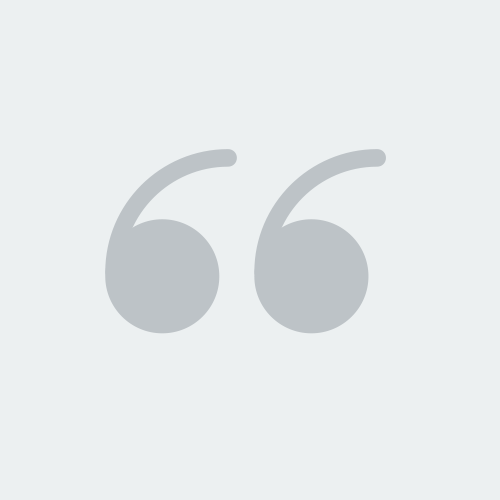 Heading Optimization
Heading tag review and consultation to capture the suitable audience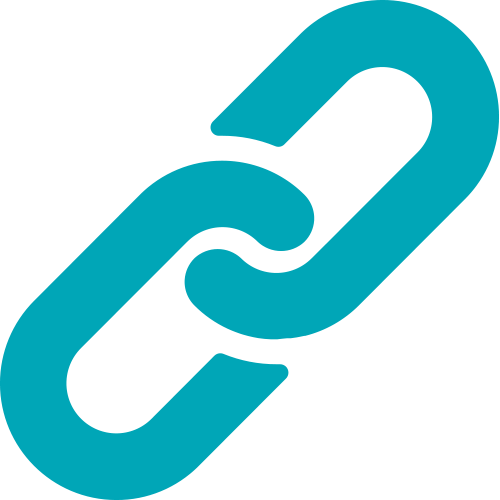 Internal Linking Optimization
Review internal links and indexing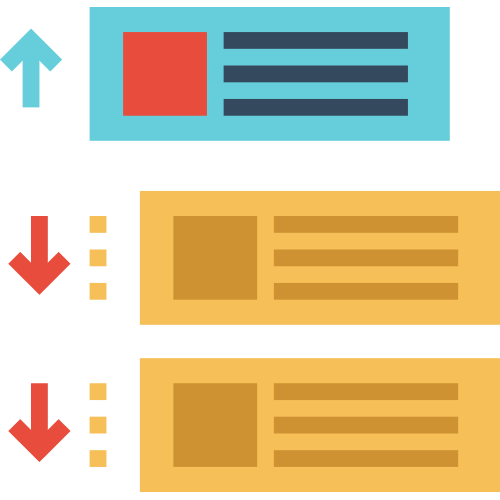 SEO Ranking Report
Pre-SEO report to determine the baseline rankings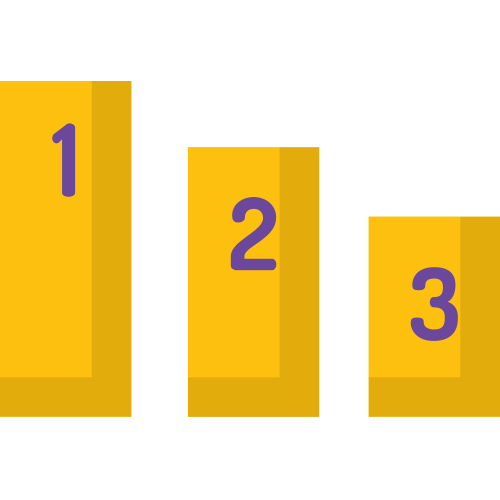 Monthly Ranking Report & Engagement
Engaging with you on whatsapp group to propose on going change, review and bi-monthly reports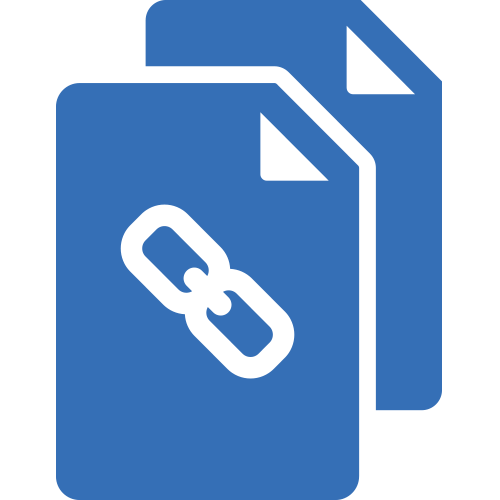 Backlink Review & Improvement
Review your current backlink, traffic health and improvement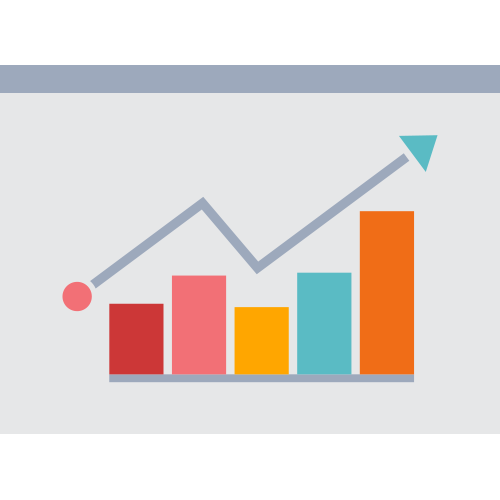 Analytics Installation, Google Search Console & Analytics
Review and propose optimisation to enhave your search ranking via search console & analytics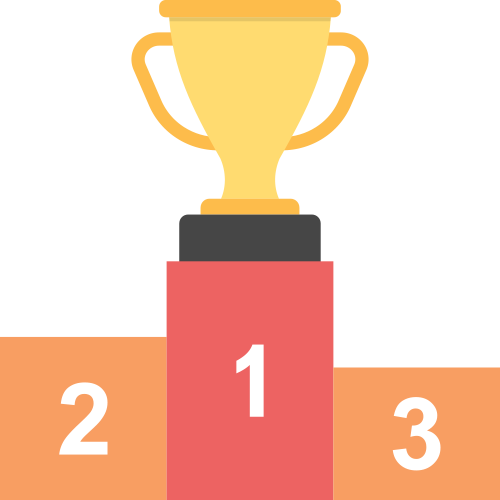 Competitive Analysis
We will work with you on comparing your action vs your competition and propose the required action to help you do better than your competitor
BigDomain SEO Journey
BigDomain successfully shown in the first page of search result in 1 month only!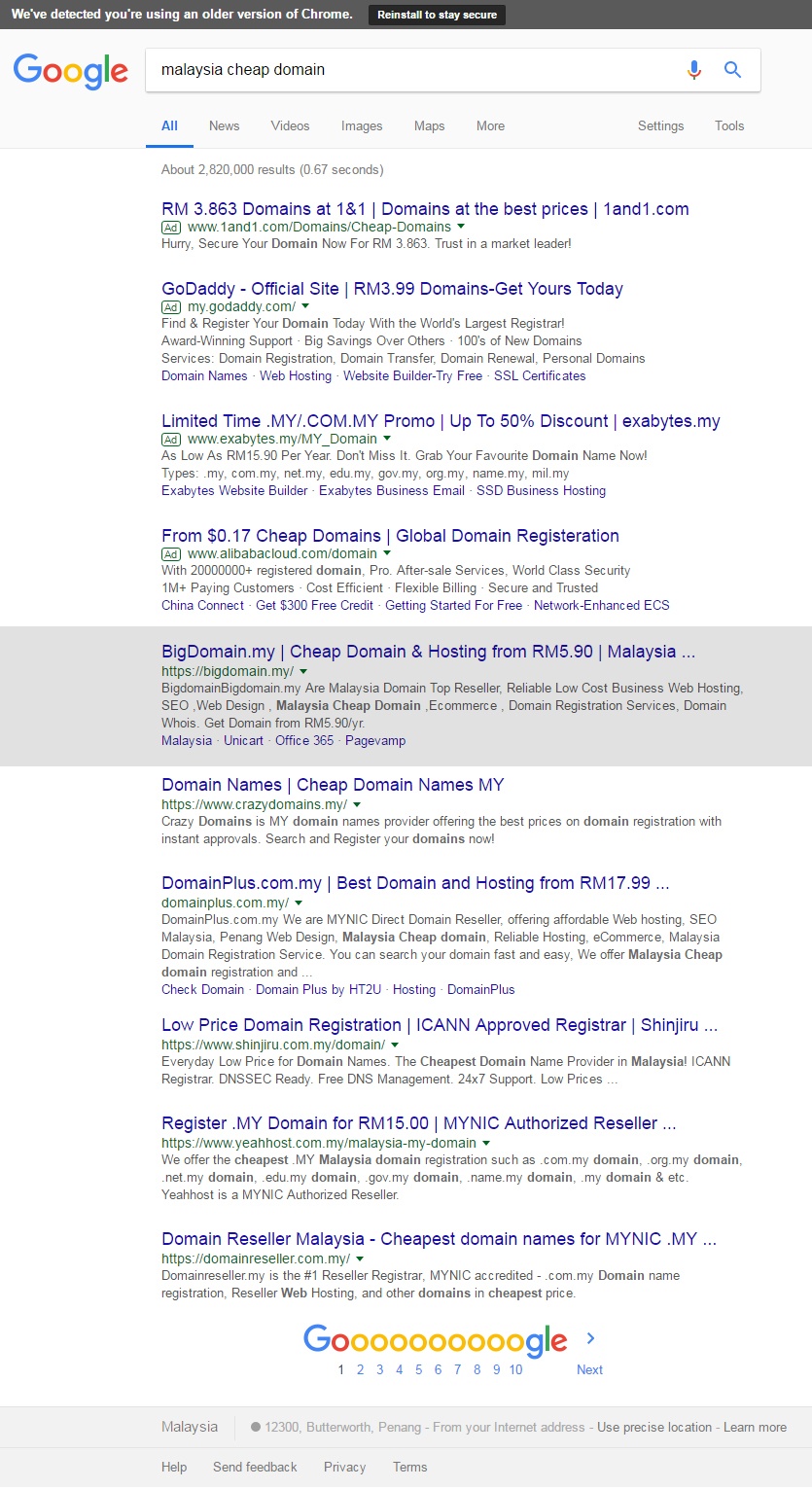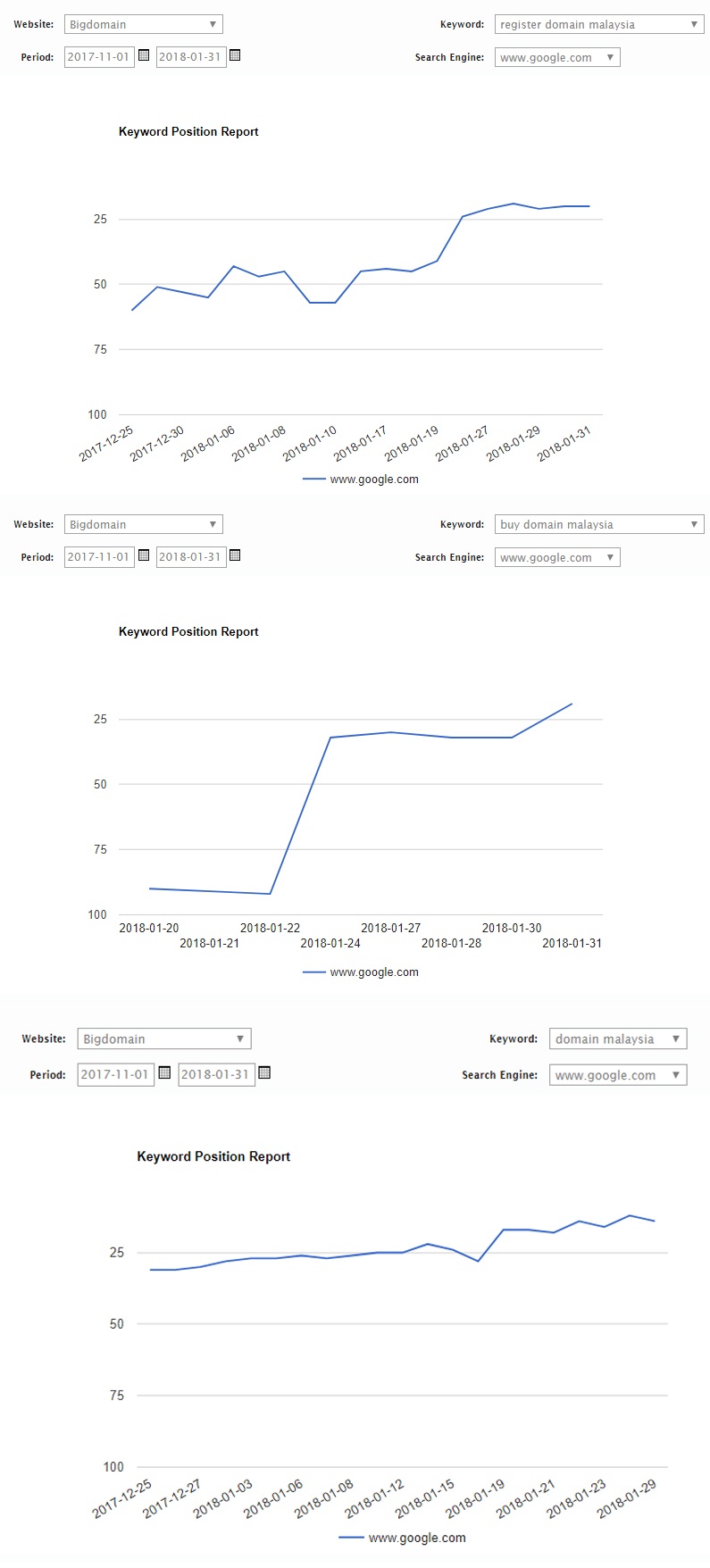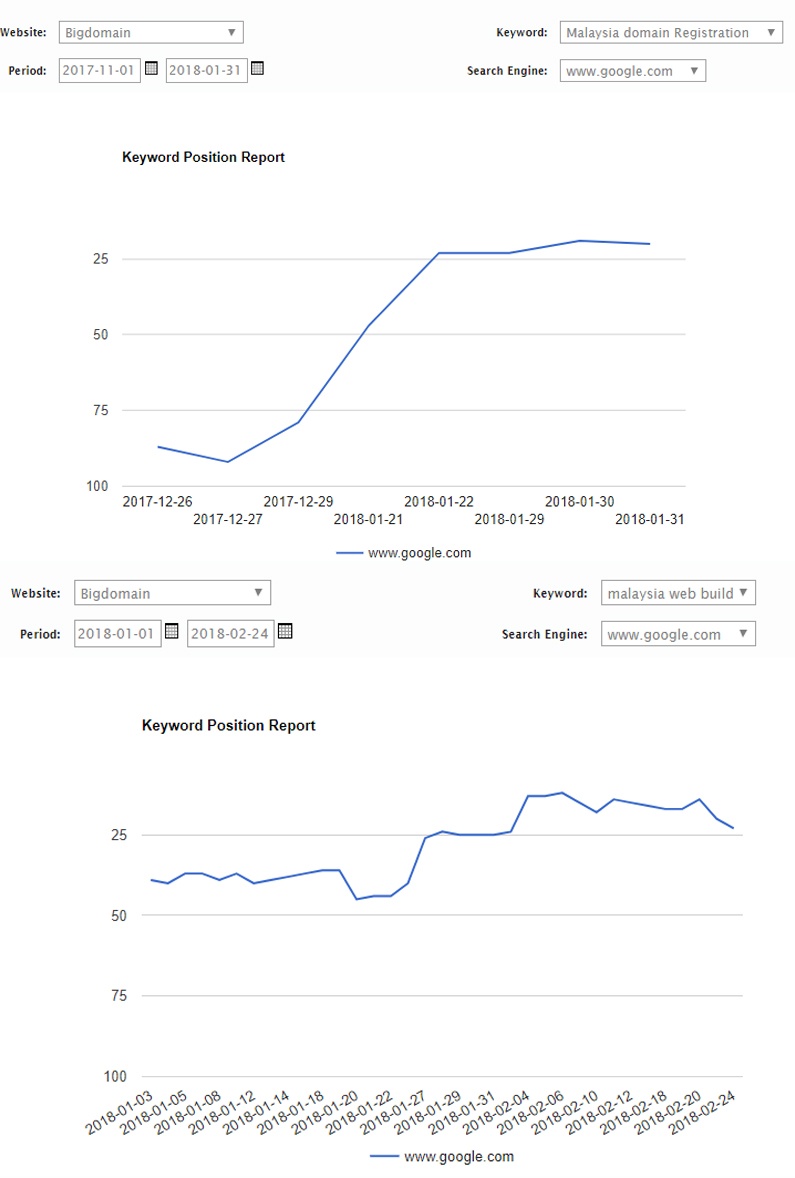 BigDomain.MY Malaysia SEO Services Ideas for Search engine optimization covering areas in Malaysia If you are looking for Malaysia SEO , Kedah SEO, Penang SEO , Kuala Lumpur SEO, Johor SEO , Sarawak SEO, Sabah SEO, Perak SEO and etc, please feel free to contact us to building your website as an Asset for getting more customer
Who We Are
Bigdomain.my - Top 10 Malaysia domain name and SEO provider operating from Penang & Kuala Lumpur. We are one of the key players in the local market offering both local Malaysia and international popular domain names - such as .MY, COM, .ID - Low Price Everyday.
In addition, we come forward to respond to our clients' needs by providing cost effective web hosting, web building with more than 200 free design templates, free SSL, Microsoft Office 365 licenses and much more.
Our team consists of internet veterans that have behind more than 10 years of experience in helping SMEs grow through digital transformation using the Cloud and Malaysia SEO
Contact us now to find out how we can help you,
BigDomain Suntech Office
1-21-1 Suntech Cybercity, Lintang Mayang Pasir 3, 11950 Penang, Malaysia
BigDomain Office (HQ)
Setia Sentral , Lorong Setia Sentral 1, 13600 Perai , Pulau Pinang - After 28/June/2020
BigDomain OneCity Subang
Cowork Ventures - D07, GF Garden Shoppe, Onecity, Subang Jaya, Malaysia, 47000